Edgeway Pharmacy provides personalized service to the long-term care industry – places where individuals who require specialized, attentive around-the-clock care reside.
We provide our partners with personalized service and a smile. Every member of our staff is truly dedicated to and passionate about providing top-tier service for a variety of long-term care facilities:
Assisted Living Facilities
Skilled Nursing Facilities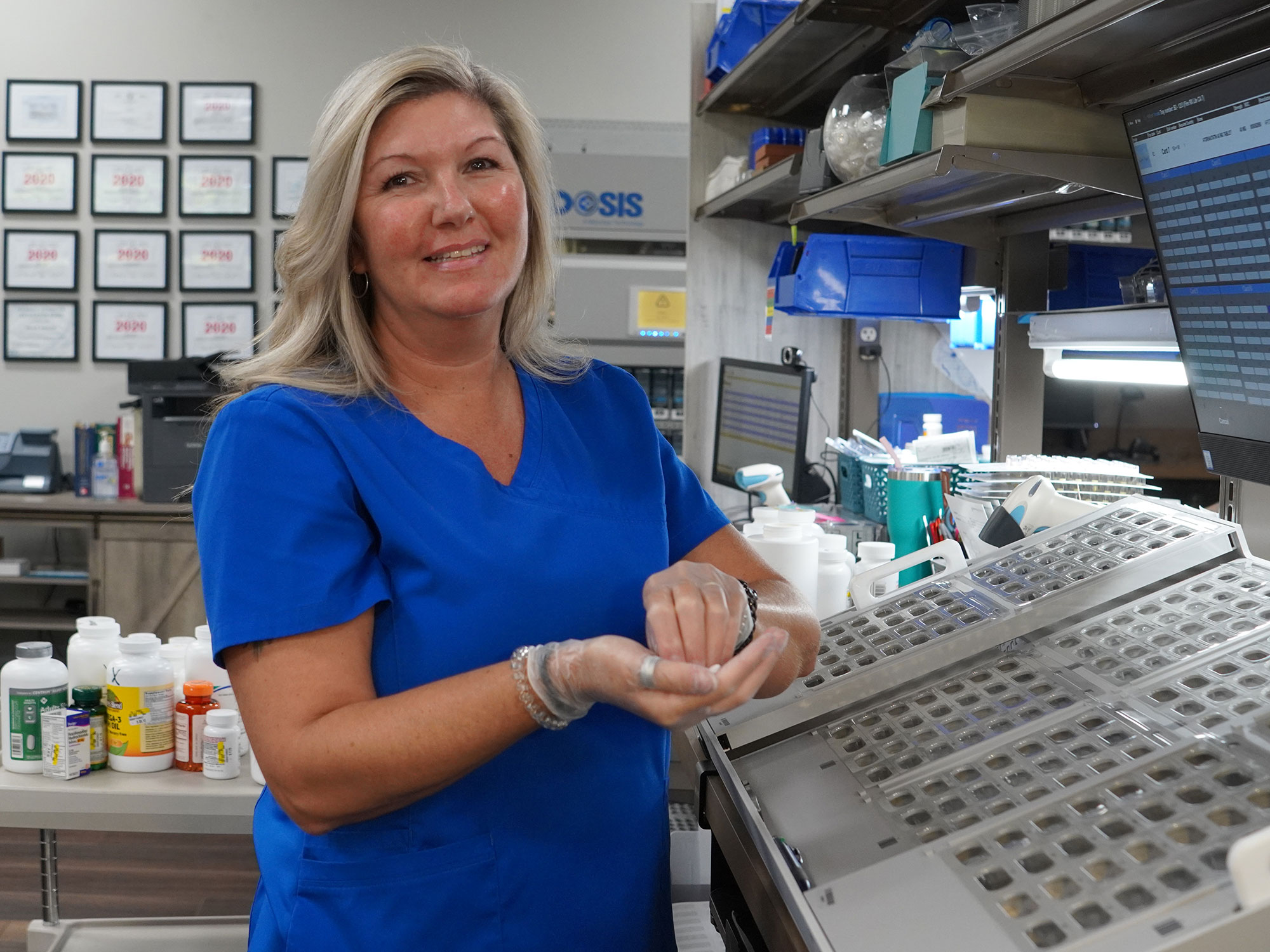 A refreshing alternative to conglomerates, Edgeway Pharmacy makes it easy to get what you need when and where you need it. We are 100% dedicated to exceeding your needs.
To ensure we stay connected and up-to-date with the latest in our industry, we are active members of several associations. As a facility leader, you may recognize:



Edgeway Pharmacy is very accommodating and always available for us. Our facilities have many unique needs/requests and the team at Edgeway works with us to meet those needs. The team is friendly, personable, professional, and prompt!
– Kasey Wing
Director of Nursing
Gaston Residential Services Inc.
Our partnership with Edgeway Pharmacy has been a great decision. Our patients have access to medications delivered to their home the same day medication is ordered from their provider. Everyone in the organization – leadership, pharmacists, billing staff and delivery drivers – provides excellent service and goes above and beyond for the patient. With Edgeway, it goes beyond the bottom line. They deliver what they promise and they bring compassion into their business.
– Katie Blackmon
Director of Clinical Services
Gaston Hospice